Premium-Line Systems GmbH with its seat in Germany is a part of a manufacturing group with more than 20 years of experience on the field of networking market. Premium-Line system is a comprehensive solution for the network infrastructure, mainly designed in Europe, with complete product portfolio including patch cords, patch panels, outlets, keystones and workstation components for Category 5e, Category 6, Category 6A, Category 7 and fiber optic based structured cabling systems.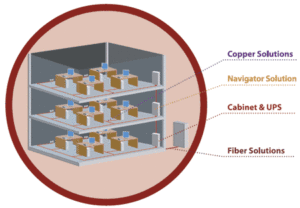 Since the beginning of the nineties we have been devoted to researching and developing the modern signal transmission cable and the joint hardware. Through almost twenty years of efforts, we succeeded in developing of high performance tested network transmission products.
It is a matter of course that our team of professional designers attends to all specific inquiries from our customers worldwide.
German Quality Solutions
As Europe now is leading edge of 10 G shielded solutions, Premium-Line Systems GmbH combine strength of own experienced R&D team and special know-how.
High quality assurance as always the German quality products perform!