Industrial solutions
The industrial segment has a lot of features and deserves special attention. To be a successful company means to rely on the market requirements and quickly respond to all changes. Achieving these goals involves the control of all production processes and product supply. These goals require reliable and high-performance information systems.
Today, for the full functioning of an industrial enterprise, all its structures from the factory to the sales department must be united by a single data transmission network.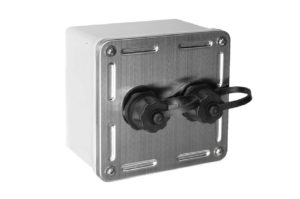 Ethernet networks provide transportation for data transmission, equipment control signals, telephony and video information. This makes it possible, within the same network, to support remote management both in the office and in production. However, such network integration requires a coherent network structure and solutions for use in different environmental conditions.
If in office premises standard cabling systems are used, but there are a lot of strict requirements apply in the production premises. Aggressive environments, extreme temperatures, long distances pose make new challenges for manufacturers of SCS components. Shutdown of the highly
automated industrial network can lead to serious losses and even be not safe.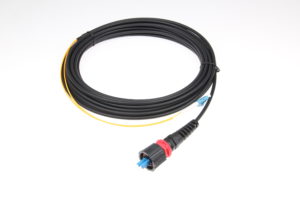 The industrial Ethernet market is developing rapidly and creates new solutions and know-how in the field of industrial communications. Each new or improved solution requires extraordinary levels of quality and safety. Reacting to the requests and demands of the market, Premium-Line
has created a portfolio of solutions for implementing cable systems in the industrial environments.
They are presented in this section.