19" Fiber Optic Patch Panel
Premium-Line 19" Rack mountable fiber optic patch panel is designed for both patching and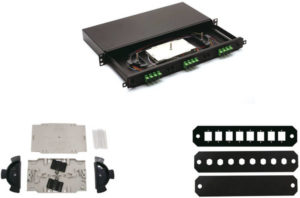 splicing, accepts whole range of adapters including SC, ST, FC, LC adapters. 2 * Rear cable entries accommodate cables with diameter below 10mm. Inside splice trays stacked and available for 36 cores (for LC) terminated inside, and cable spools with 35mm bending radius guarantee all modes fiber storage inside with additional low bending loss. Individual front adapter plate use screws to fix, easy to assemble and exchange. The metal frame is made by cold rolled steel/1.6 mm, and in 1U finished height.
FEATURES:
Unique modular design and the full range of accessories allows to assembly a patch panel as needed
Three adapter slots can be covered by SC, ST, LC or FC-D-flange adapter panels of 4,6 or 8 ports, or with blank panels. The adapter panels are available unloaded or fully loaded (see accessories)
Splice cassette with cable routings available (see accessories)
Position of splice cassette adjustable
Fits all standard 19 inch racks, height / port number: 1U / 4 to 24ports
Smooth sliding tray with a self-lock function can be opened up to an 155° angle
Material/thickness of body and adapter panels: cold-rolled steel/6 mm
Material of splice cassette and cable routing: ABS
TIA/EIA 3-D compliant
RoHS compliant
APPLICATIONS:
Telecommunications
Local Area Network
FTTH deployments
CATV
Provide termination, protection, connection, management of fiber optic cable
DRAWING: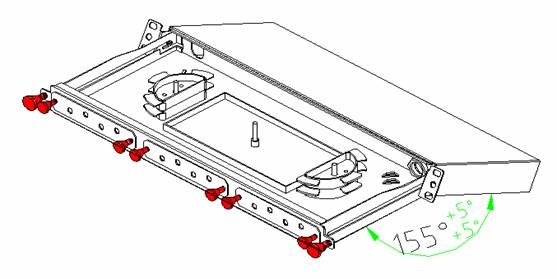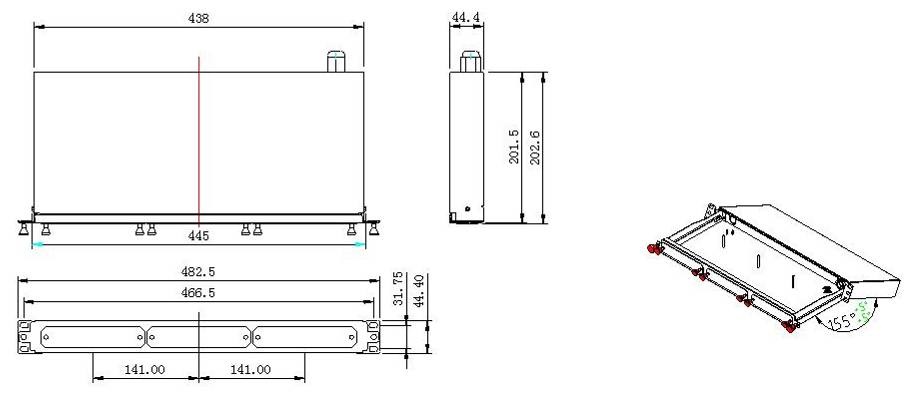 ORDERING INFORMATION:
| | |
| --- | --- |
| Part No. | 241100002 |
| Description | Premium Line 19" fiber optic patch panel, main body, black |
| Packing | 1pc/box, 5pcs/carton |
| Carton dimension | 55 x 28 x 30 cm, Weight: G.W. 16.7 kg N.W. 14.5 kg |
To quickly create a cost request, use our online calculator!
Open more information (click on the "+" sign below)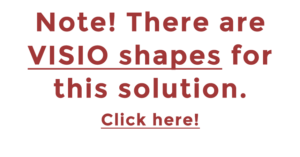 Part No.
Description
243000005
splice cassette for 12-port, grey (including 1 pc of tray, 2 pcs of spool cable routings and 12 pcs of heat shrinking tube)
2423×1042
4port SC adapter panel, simplex, black

x=0: unloaded;  x=1: MM adapter fully loaded;  x=2: SM adapter fully loaded

2424×1042
4port SC adapter panel, duplex, black

x=0: unloaded;  x=1: MM adapter fully loaded;  x=2: SM adapter fully loaded

2423×1062
6port SC adapter panel, simplex, black

x=0: unloaded;  x=1: MM adapter fully loaded;  x=2: SM adapter fully loaded

2423×1082
8port SC , adapter panel, simplex, black

x=0: unloaded;  x=1: MM adapter fully loaded;  x=2: SM adapter fully loaded

2423×2042
4port ST, adapter panel, simplex, black

x=0: unloaded;  x=1: MM adapter fully loaded;  x=2: SM adapter fully loaded

2423×2062
6port ST adapter panel, simplex, black

x=0: unloaded;  x=1: MM adapter fully loaded;  x=2: SM adapter fully loaded

2423×2082
8port ST adapter panel, simplex, black

x=0: unloaded;  x=1: MM adapter fully loaded;  x=2: SM adapter fully loaded

2424×4042
4port LC adapter panel, duplex, black

x=0: unloaded;  x=1: MM adapter fully loaded;  x=2: SM adapter fully loaded

2424×4062
6port LC adapter panel, duplex, black

x=0: unloaded;  x=1: MM adapter fully loaded;  x=2: SM adapter fully loaded

2424×4082
8port LC adapter panel, duplex, black

x=0: unloaded;  x=1: MM adapter fully loaded;  x=2: SM adapter fully loaded

2423×3042
4port FC (D flange type) adapter panel, simplex, black

x=0: unloaded;  x=1: MM adapter fully loaded;  x=2: SM adapter fully loaded

2423×3062
6port FC (D flange type) adapter panel, simplex, black

x=0: unloaded;  x=1: MM adapter fully loaded;  x=2: SM adapter fully loaded

2423×3082
8port FC (D flange type) adapter panel, simplex, black

x=0: unloaded;  x=1: MM adapter fully loaded;  x=2: SM adapter fully loaded

242500002
blank panel, black