Preparing for GITEX 2021. We are flexible and positive
04.05.2021
---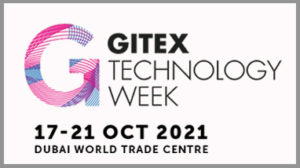 Dear partners,
We hope that in the near future the situation will change and more opportunities to travel for holidays and business meetings will be available for all of us. We plan to be actively present while exhibiting our products at GITEX 2021.
GITEX leads in enabling the tech visions of the Arab and African world. Visiting this event, you have the opportunity to meet and hear the key entities at the forefront of their tech transformations in the 2021 edition.
This year's event is scheduled for October 17-21. Location is the Dubai World Trade center.
We have been participating in this event for several years in a row. From our experience we know that GITEX is always an exciting event and the place to meet colleagues and partners. Hence, we invite you to visit our stand at the event.
Our team is also considering to participate in other exhibitions taking place in Europe during autumn and winter of 2021. Updates coming soon.
Flexibility is everything
On the other hand, we try to be flexible in order to meet the requirements of current situations. We'd like to remind you that our online academy allows you to get new knowledge on a distance learning basis. This new Premium-Line Designer Training Course is available on our website.
After completing this course and successfully passing the final test, you will have the opportunity to receive the Premium-Line Designer Certificate. Read more info here.
All online courses are free, only registration is required.
One way or another, we hope to see you soon!