Premium-Line Academy is opened
15.11.2022
---
Dear partners,
We'd like to inform you about the update of our e-learning system, and officially announce the opening of the Premium-Line academy website. This is the modern platform that allows you to get knowledge online. As before, all our courses are available and open to everyone. Only registration is required.
The following online courses are currently available:
* New online courses are expected soon.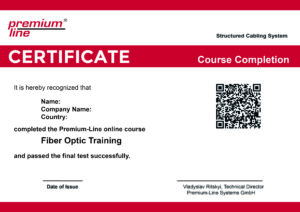 Now you will be able to get knowledge in a more convenient interface and receive the certificate immediately after completing the course. The certificate has a QR code that allows you to check its authenticity. You can send QR code to your customers and partners to confirm the certificate authenticity.
Important information!
If you have already trained with us and were registered on the main site, now you will need to register and create a new account in the new system.
Premium-Line Installer Re-certification Online Training: this course is not available, access to training can be obtained by additional request. See details on the course page.