Break new ground with the High Density Optical Distributor Frame
03.01.2019
---
The demand for more bandwidth and new subscriber services specify requirements for fiber optic solutions. Operators need new approaches that allow increasing the optical infrastructure in the station systems, in the access points and in data centers. The need to increase bandwidth means an increase in the functionality of communication solutions in each section of the network. Moreover, the infrastructure operation has to be effective and as flexible as possible. In response to market requirements, the Premium-Line Systems offers its solution – High Density Optical Distributor Frame.
The main advantages are:
up to 792 (SC) or 1584 (LC-D) core;
30°adapters (avoid to hurt the eyes and ensure fiber bending radius);
FC, SC and LC duplex available;
modular design and easy installation;
ribbon and non-ribbon optical fibers;
optimal arrangement for patch cords with fiber storage units;
full front operation;
installing against wall or back-to-back.
More information can be found here..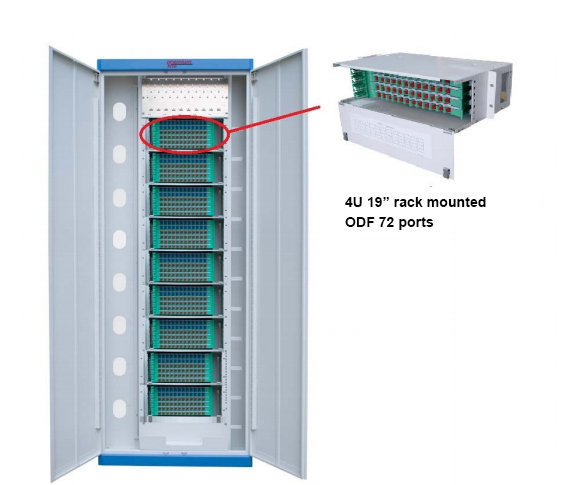 Good to know: FTTx market prospects
The presented solution can satisfy all the high requirements of FTTH technologies. The FTTx market is forecasted to grow to ~$14.3B by 2023, at a compound annual growth rate (CAGR) of ~8.1 percent from 2018 to 2023. Factors such as growing demand for higher bandwidth and the growing use of fiber for cloud computing services are stimulating the market rise. (Source)
Please feel free to get in touch with us for any questions.