Premium-Line at the "Cairo ICT 2019" conference
09.12.2019
---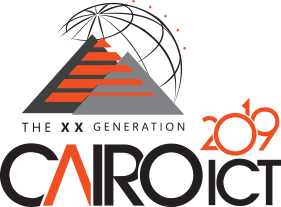 December 1 – 4, 2019 Premium-Line Systems GmbH participated in the 23rd edition of Cairo International Communication and Technology Conference "Cairo ICT 2019" that took place in the Egypt International Exhibition Center.
About the Event
With 22 years of success, Cairo ICT reaches across different regional markets, connects the industry and enables exhibitors to grow. Every year Cairo ICT draws attendees from MENA region ready to do business. For this period Cairo ICT had more than 5000 + exhibitors 98,000 + conferees and over 1 million visitors. It is the showcase for new technologies & trends. Cairo ICT is a networking event to meet clients from important emerging markets of the Region.
Premium-Line Participation
Premium-Line Systems GmbH took part together with the local distributor and authorized partner – OASIS DISTRIBUTION. The team at the exhibition booth consisted of both technical specialists who could advise on very specific issues of structured cable systems, and consultant managers who aimed at finding ways for mutually beneficial cooperation. The Managing Director of Premium-Line Systems, Robert Grischany, held a number of personal meetings with regional partners who reported and confirmed the growing demand for Premium-Line networks in the progressive North African region. At the Gala dinner interesting talks started with the members of the strategic initiative "Smart Africa" to accelerate sustainable socioeconomic development on the continent, ushering Africa into a knowledge economy through affordable access to Broadband and usage of Information and Communications Technologies.
At the ICT booth visitors had the opportunity to see the Premium-Line equipment alive at work. A team of technical consultants held demonstrations showing and explaining the technical details and nuances.
At the end of 2019
We continue to implement our strategy – to be closer to the partners and to make the German quality available to everyone. The conference "Cairo ICT 2019" is the last event in 2019, but for the year 2020 we planned activities and different events launching Premium-Line solutions in more countries in the North African region to support the future progress from our side.
Be with us! Follow us!