Industrial solutions – a new section on premiumline-cabling.com
28.08.2019
---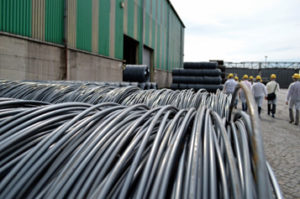 We know that our partners are involved in various projects, including industrial enterprises. For convenience, there is the special section on our website that focuses only on these solutions.
We offer a complete range of industrial cables, plugs, copper and fiber optic patch cords for building an industrial structured cabling system. All these solutions are segmented into categories to make using convenient and allow finding the information quickly.
Why it is important
The industrial segment requires a broad range of application oriented features deserving a detailed attention. For the proper functioning of an industrial enterprise, all its structures from the factory to the sales department must be united by a single data transmission network. Ethernet networks provide a transportation layer for data, equipment control signals, telephony and video information. Such an infrastructure supports remote management, both in the office area and in the production zones. Premium-Line has created a comprehensive portfolio of sustainable cabling solutions for even harsh industrial environments.
If in office premises standard cabling systems are used, but there are a lot of strict requirements apply in the production premises. Aggressive environments, extreme temperatures, long distances pose make the new challenges for manufacturers of SCS components. Shutdown of the highly automated industrial network can lead to serious losses and even be not safe.
The information in the section Industrial solutions is available in English, German and Russian.
We hope that the information is useful to you.
If you have any questions, please feel free to ask us.