Angle is everything: Special Сat. 6A Shielded Toolless RJ45 Plug
01.10.2019
---
The specifics of the projects may be different and sometimes the cable installation may require innovative approaches. For example, it is needed to make a turn, and it is not possible to bend the cable, since this will affect the quality of data transfer.
For these purposes, the Premium-Line company has prepared a special solution. The Сat. 6A Angled Toolless RJ45 Plug is engineered to provide full shield protection and reliability, support up to 10 Gigabit Ethernet applications and ensure maximum performance and superior signal quality.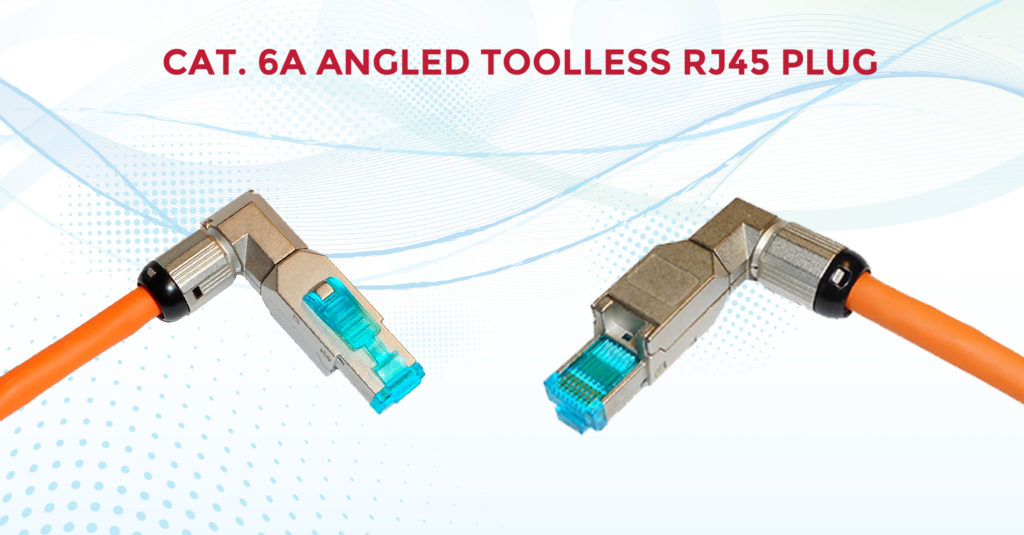 Important practice features:
Can be mounted directly on solid cable
No more patchcable and outlets needed for Access Points
Great for installing security cameras and alarm equipment
Can be used for offices, industry, in harsh environment
Temperature range: -10 up to +60
Best price/performance ratio on the market
Specifications:
Meeting the ANSI/TIA-568.2-D:2018, ISO/IEC 11801-1:2017 and EN50173-1 specifications
Complying with category 6A patch cord testing performance requirements
Connector accepts 22-26 AWG solid and stranded shielded cables
Supporting T568 A&B wiring & easy installation
Terminating cable without tools
Ideal for industrial applications
Read more technical details here.
If you have any questions, don't hesitate contact our team.