Improved version of Copper & Fiber, Hybrid Patch Panel is launched
24.08.2021
---
The Premium-Line 1U 19" Copper & Fiber, Hybrid Patch Panel is a bestseller. This solution is designed to save thousands of units in cabinets of different projects. Now it has been enhanced, as our technological development team have added new benefits as a result of which there are now two versions available to order. The panel updated version have:
A cover for additional protection of optical fibers;
More comfortable fixing of copper cables;
Handles on the front panels for easy installation.
More technical details are here.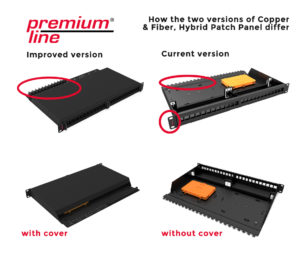 ---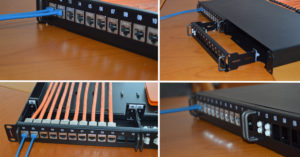 All these improvements were made taking into account the feedback of our installer partners. Only real practical experience allow us to create the most convenient solutions. Therefore, we always collect recommendations of those who work in the fields on real projects.
This is our joint creativity, translated into reality.
Both panel versions are available to order.
If you have any questions, do not hesitate to contact us.